Great results for Hoivatilat in the Great Place to Work survey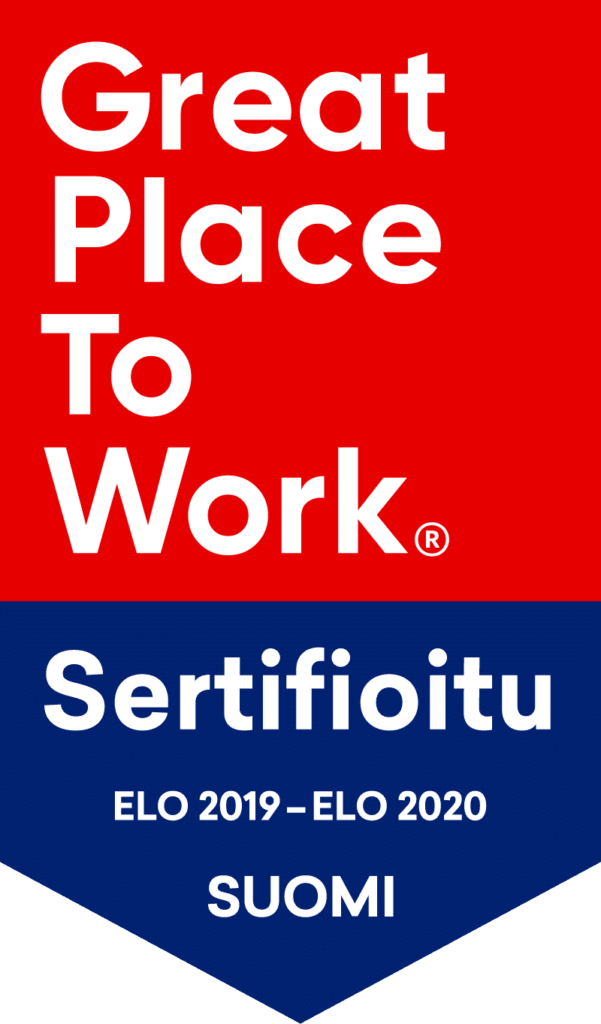 The Great Place to Work® Institute has once again granted Hoivatilat Plc a good workplace certification for a year. Great Place to Work certifies organizations with a Trust Index of more than 70.
The Trust Index shows the percentage of respondents who consider their jobs good or very good. The average trust index in Finnish working life is 56, while Hoivatilat Trust Index was 96. The survey stated that "this is a good job as a whole" Hoivatilat received the highest index of 100.
– We conducted the Great Place to Work survey for the first time in 2018. In the first survey, we achieved a staggering 91% Trust Index. I am very glad that this year we improved the results significantly, says Human Resources and Communications Director Riikka Säkkinen.
This year's survey results highlighted the team spirit and culture of caring as special strengths. The employees also praised the fact that they can make independent decisions in their work, take responsibility and feel that their work is meaningful.
– We recognize that good personnel experience leads to a good customer experience. We have invested in employees competence and well-being at work, and have built a supportive work community. We have, for example, a long-term performance-based incentive program for our entire staff and regular sports challenges that employees are rewarded for, "says Jussi Karjula, CEO of Hoivatilat.