Hoivatilat chosen as the fifth best workplace in Finland
Hoivatilat has been chosen as the fifth best workplace in Finland in the small organisation category of a study conducted by the Great Place to Work Institute. This is the result of several years of focused work to promote personnel satisfaction and to create a functional corporate culture. The results for Best Workplaces in Finland 2021 were announced yesterday at the Great Place to Work award ceremony in Helsinki.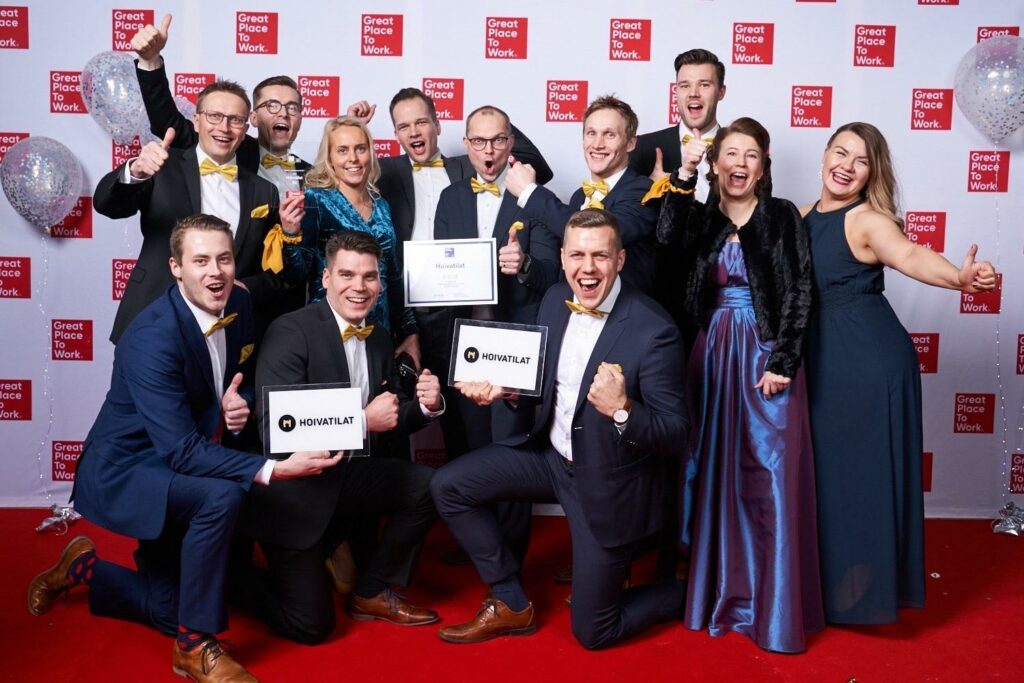 The study conforming to the Great Place to Work model has now been conducted for three consecutive years at Hoivatilat. The study has resulted in an excellent Trust Index score each year. The Trust Index score has been an impressive 96 for the past two years. The Trust Index score indicates the percentage of respondents who consider their workplace to be good or very good. The average Trust Index score for Finnish workplaces is 56.
"We recognize that a good personnel experience leads to a good customer experience. We have invested in the competence and well-being of our personnel and built a supportive work community. I am proud of the Hoivatilat team, where everyone has realized the importance of working together. I would like to thank our personnel for their successful work and contribution to creating a good workplace. I am really happy with the results we have achieved," says Jussi Karjula, CEO of Hoivatilat.
The list ranking announced yesterday is based on the Great Place To Work survey conducted in August last year. Worth mentioning from the responses was, among other things, that despite the Covid-19 year, the approachability of the company management had improved. It is easy to ask from the management and the answers are clear. In addition, the personnel felt that the management had a clear vision of the direction of the company. The management was considered reliable and acted according to its plans.
The results of the latest survey reveal excellent team spirit and a culture of caring as particular strengths. The personnel also appreciated their ability to make independent decisions and take responsibility in their work, and said they find their work meaningful.
"Of particular interest in this exceptional year were the areas of development that emerged from the survey. We want to make sure that, even in challenging times, we can ensure a high-quality employee experience. In this year's survey, the areas for improvement were found for example in the division and coordination of work tasks. We paid close attention to these issues and implemented an organizational change during the autumn, which has brought clarity to the way we work," says Riikka Säkkinen, HR and Communications Director at Hoivatilat.
Hoivatilat Oyj
Further information:
Riikka Säkkinen
HR and Communications Director
tel. +358 40 524 2768
riikka.sakkinen(a)hoivatilat.fi
Hoivatilat in brief:
Hoivatilat Plc specialises in producing, developing, owning and leasing out nursing homes, day care centres, schools and service communities. Founded in 2008, the company has been working in cooperation with as many as 60 Finnish municipalities and has launched 200 property projects throughout Finland and in Sweden. Hoivatilat is part of Aedifica Group. Aedifica is specializing in the ownership of care properties with operations in several European countries. www.hoivatilat.fi