Hoivatilat and Norlandia to collaborate for the Housing Fair Finland in Tuusula
Hoivatilat and Norlandia Care Group are creating a communal service block for next year's Housing Fair Finland in Tuusula. The Dream Block concept to be implemented in the service block combines early childhood education with housing and care services for the elderly. The block will also have a day-care centre for dogs and a deli restaurant serving snacks and coffee to take away.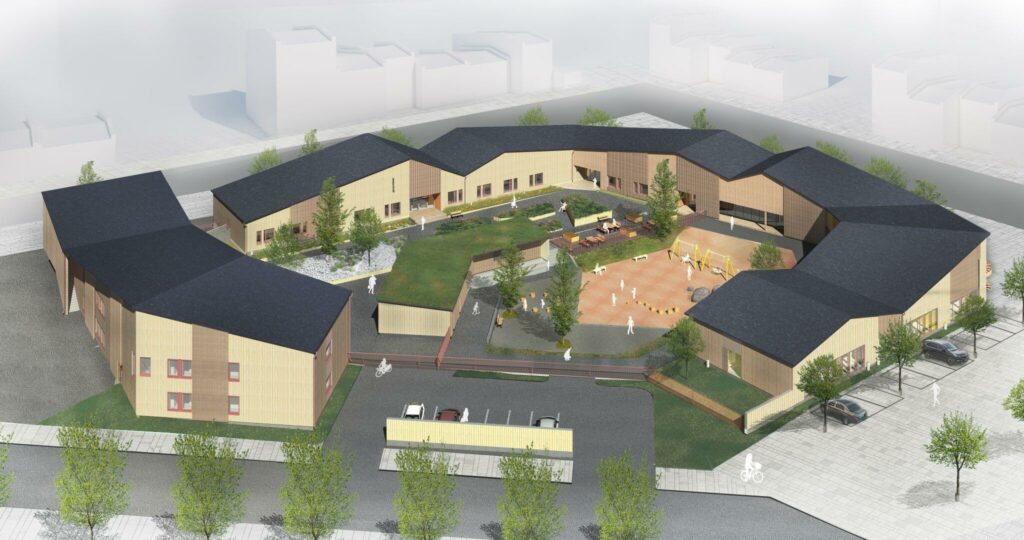 The buildings of the block include a two-story nursing home that combines a nursing home for those who require round-the-clock care with a day-care centre for children, creating a multi-generational care facility. It is Norlandia's first elderly care project in Finland.
"I'm very pleased that Norlandia chose Hoivatilat as the real estate partner for its care projects. We've collaborated on day-care facilities for years already. We think very similarly about multi-generational service quarters, which is why it is natural for us to work together in Finland as well as in Sweden", says Hoivatilat deputy CEO Riku Patokoski.
Active living together
The shared yard will provide stimulation for active everyday living for the residents of the block and the day-care centre children, as well as visitors and staff. The yard is designed to make it easy for older people with impaired memory as well, for example, to get around on unobstructed paths.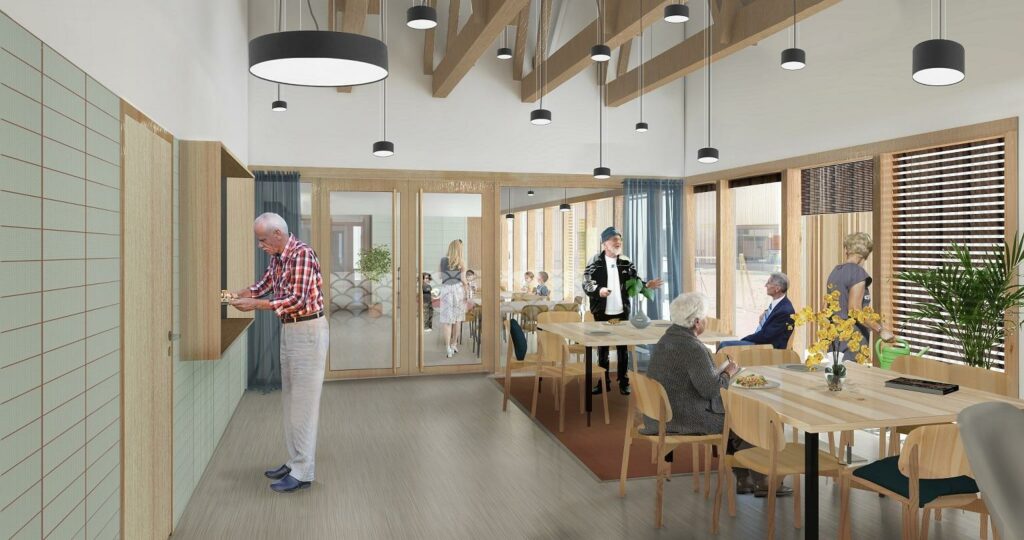 In addition to the yard, the block will bring the different generations together in a bright canteen, with a shared kitchen serving everyone. The many joint facilities of the building enable interaction between the day-care facility and the elderly residents, but are also fully divisible and facilitate supervision, providing a safe and if necessary, peaceful environment for living and early childhood education.
The service building will have assisted living facilities for 23 residents and a day-care centre for about 80 children. The nursing home will have 17 accessible apartments, a communal sauna, club facilities and a gym.